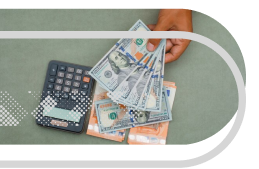 Money Service Providers (MSPs) as financial institutions are witnessing an acute evolution. MSPs are now playing a vital role in enabling the flow of money domestically and internationally, for those without access to traditional banking services. Like many sectors in the financial industry, MSPs are undergoing a significant digital transformation. The rise of technology and the internet has led to the development of online money transfer platforms, mobile payment applications, and digital wallets. MSPs are leveraging these advancements to offer convenient and efficient services to their customers. With the increasing penetration of smartphones and mobile internet, mobile payments have gained popularity. MSPs are capitalizing on this trend by providing mobile payment solutions that allow users to send and receive money, pay bills, and make purchases using their mobile devices. Additionally, MSPs are playing a crucial role in facilitating international remittances, allowing individuals to send money across borders quickly and at lower costs.
MSPs are increasingly collaborating with fintech companies to enhance their service offerings. Fintech startups often specialize in specific areas such as peer-to-peer lending, microfinance, or digital wallets. By partnering with these companies, MSPs can integrate innovative technologies into their existing infrastructure, expand their customer base, and improve operational efficiency. However, for MSPs, compliance with regulations is a significant concern. As governments worldwide strengthen their anti-money laundering (AML) and counter-terrorism financing (CTF) measures, MSPs are under increased scrutiny to ensure that their operations are compliant. This trend has led to the implementation of stricter Know Your Customer (KYC) procedures and more robust AML monitoring systems.
Many MSPs are now expanding their service offerings to include features such as foreign exchange, prepaid cards, bill payments, and even microfinance solutions. By diversifying their services, MSPs can cater to a broader range of customer needs and establish themselves as comprehensive financial service providers. This gives rise to security concerns, and MSPs are investing in advanced security technologies such as encryption, multi-factor authentication, and fraud detection systems to protect their customers' financial transactions and sensitive information.
DG partners with MSPs in every step of the way to meet the changing demands of customers and advancements in technology. We offer compliance support peculiar to the challenges of MSPs in course of their digital transformation, mobile payments, fintech collaboration, regulatory compliance, service expansion, and security enhancements, thereby enabling the MSPs to serve customers with regulatory compliant, convenient, and secure financial services.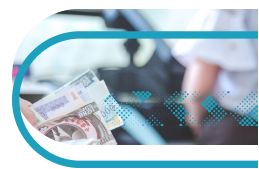 For further details or demo request, please contact us at